Dear Brothers and Sisters:
The most wonderful time of the year will soon be here, and we'll be rejoicing in the joys of the season. Christmas always brings its own special kind of magic. There's the sparkling tree, the brightly wrapped gifts, the tempting treats, and, best of all, shared moments with special people.
In the true spirit of the Christmas season, let us pause to reflect on the many blessings we have received over the years; the lasting friendships that we have made; and, the fraternalism that we share as brothers and sisters of OSIA.
As we approach a new year, let us continue to move forward united together, respecting and showing care and concern for one another. We truly are a family with deep roots in our heritage and culture. With heartfelt thanks, I extend my genuine gratitude for your support and loyalty while offering a wish for peace, health and happiness to you and yours in the year to come.May this be your most meaningful holiday to date.
MERRY CHRISTMAS AND HAPPY NEW YEAR
Marie Marsalli, President
Grand Lodge of IL/WI
In other news ,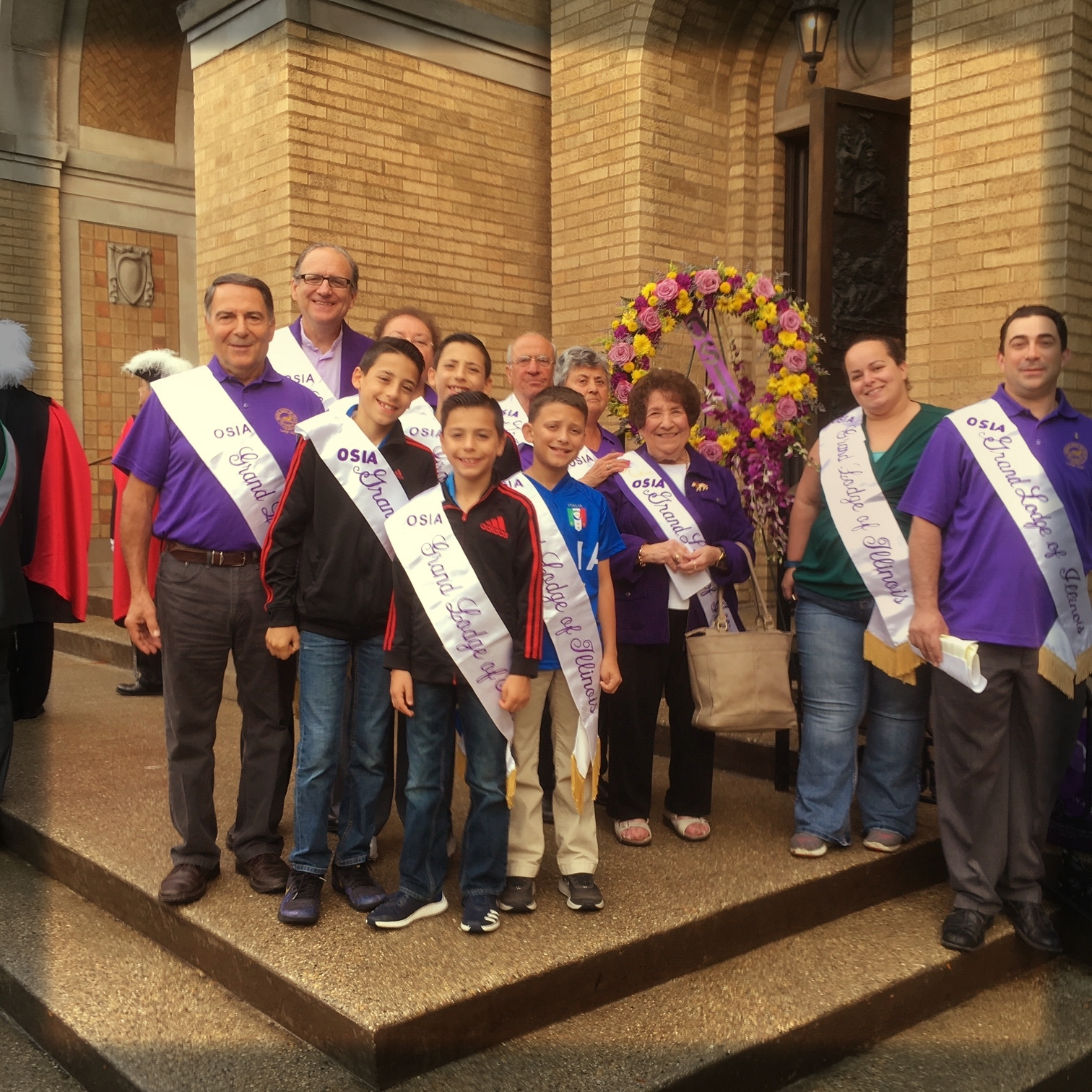 On behalf of OSIA, Order Sons and Daughters of Italy in America, I am pleased and honored to be once again attending this ceremony and today's Mass and festivities with our fellow Italian organizations.
Now more than ever, it is important that we present a unified front to protect and preserve our national holiday -- Columbus Day.
We join with our brothers and sisters from all the JCCIA organizations today to celebrate and commemorate the struggles, hardships and accomplishments of Italians in America.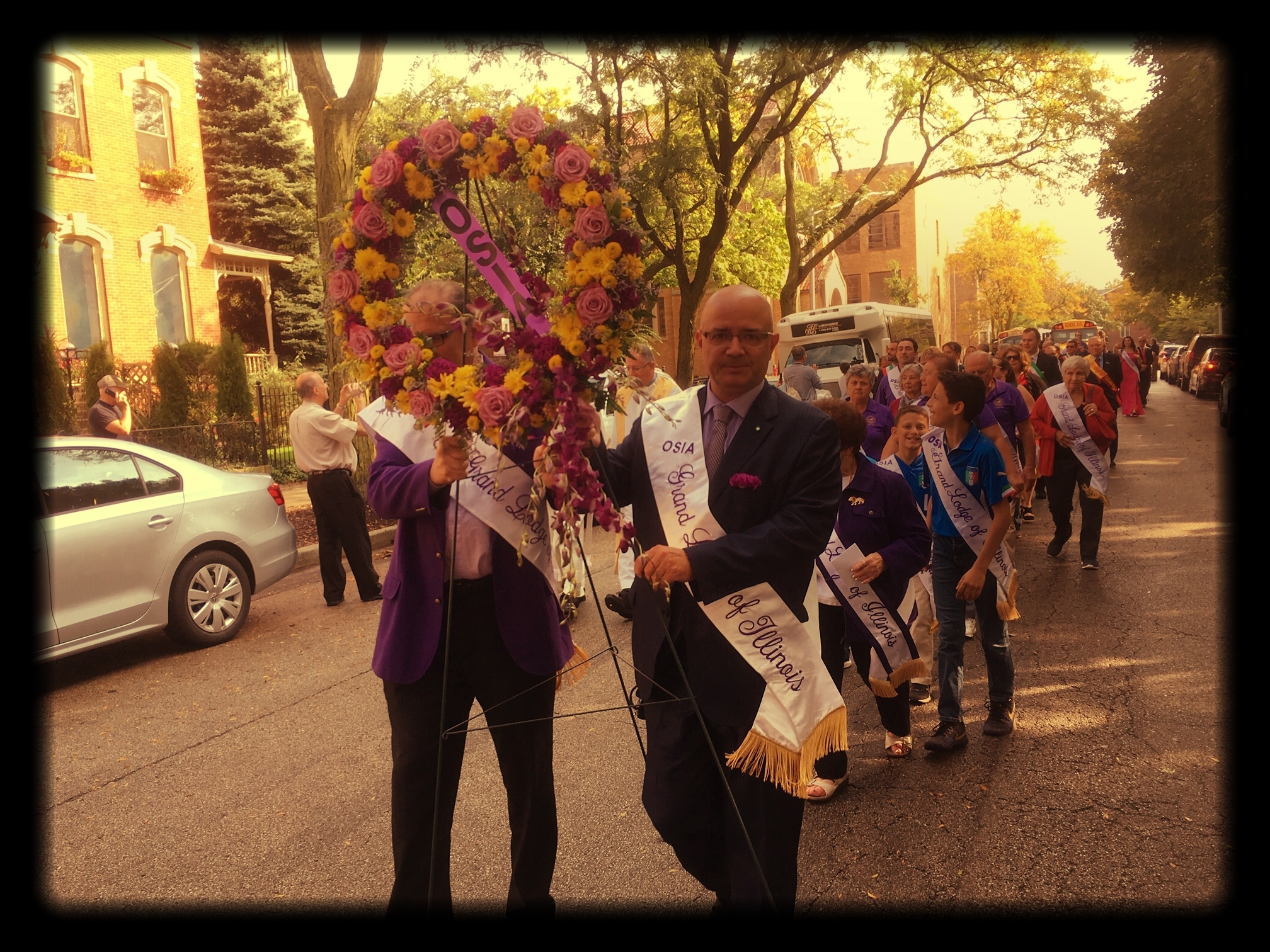 Our Order's founder, Dr. Vincenzo Sellero, gave the original "I have a dream speech" on our founding in New York City on June 22, 1905. I believe it is important today that I again repeat his closing remarks: "It is because of this today, I have a dream and hope that someday, even if it takes 100 more years before we are fully accepted, our children and their children's children, even if they carry a single drop of Italian blood will be able and proud to continue to carry on our traditions, our culture, and our language. It is up to us, and what we do today!"
These words ring true today, and I am confident that if we stay unified, his dream and ours will continue to be fulfilled for generations to come.